Service & Parts Coupons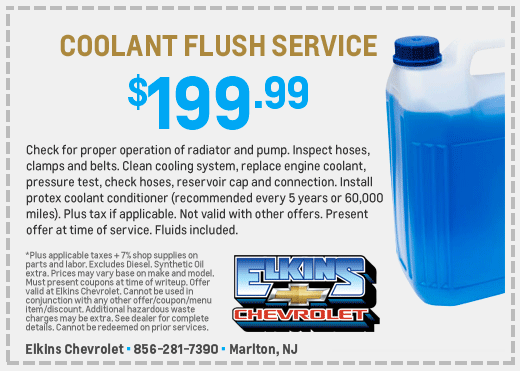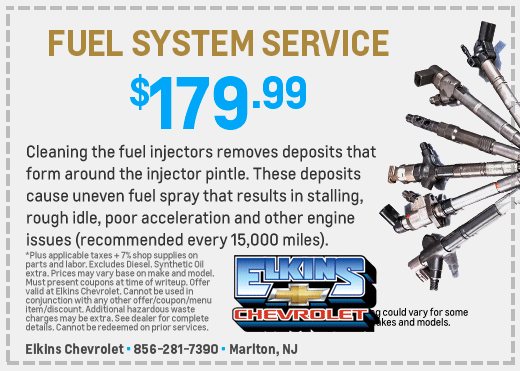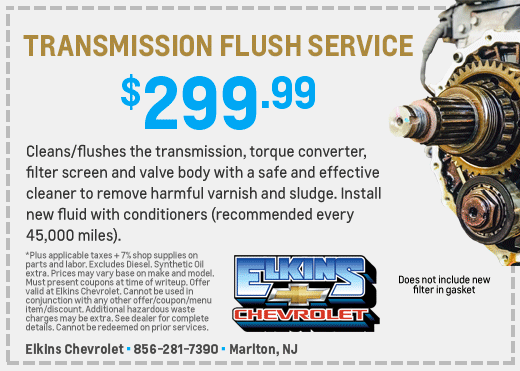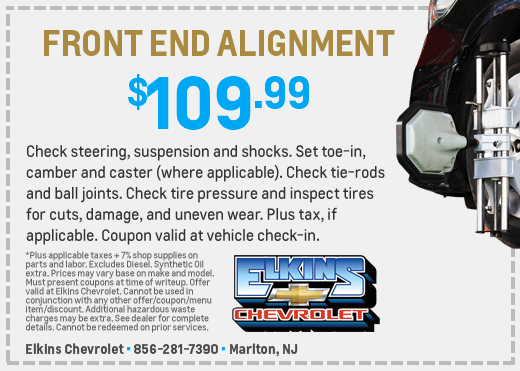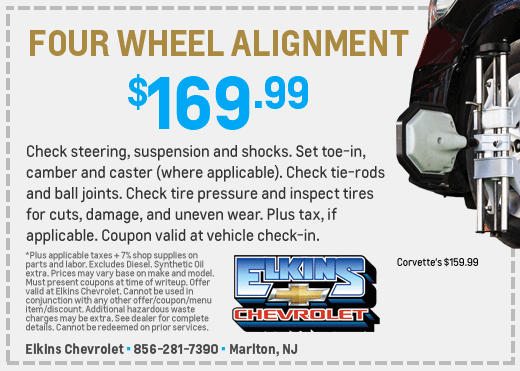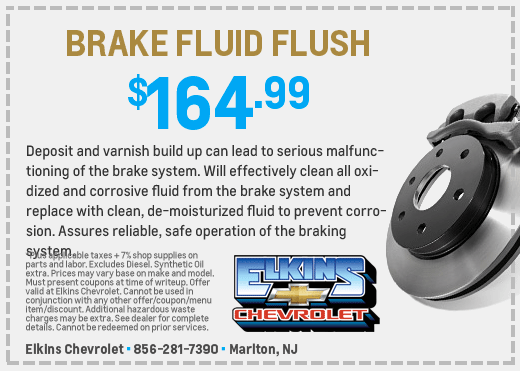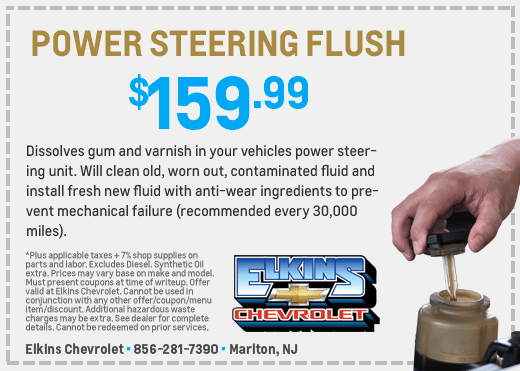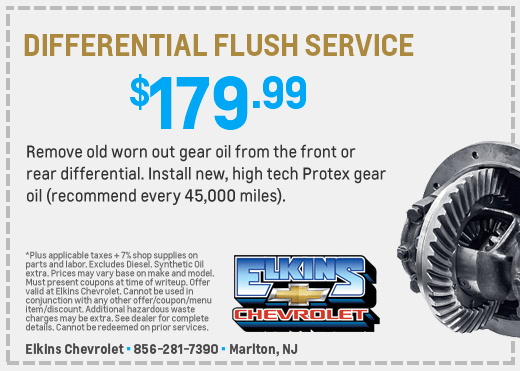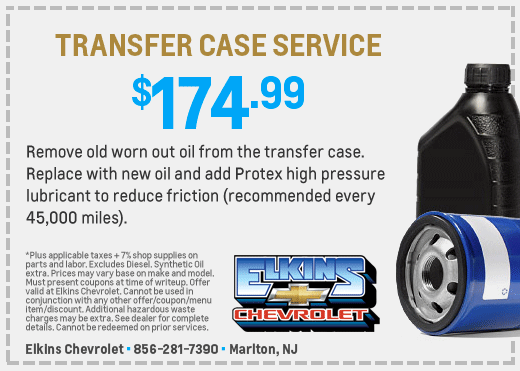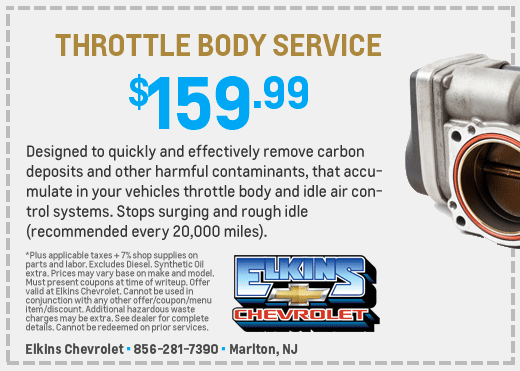 *Prices may vary based on make and model.
All offers expire 7/31/2022.
*Plus applicable taxes + 7% shop supplies on parts and labor. Excludes Diesel. Synthetic Oil extra. Prices may vary base on make and model. Must present coupons at time of writeup. Offer valid at Elkins Chevrolet. Cannot be used in conjunction with any other offer/coupon/menu item/discount. Additional hazardous waste charges may be extra. See dealer for complete details. Cannot be redeemed on prior services.